GDPR / Cookie shortcut
Cookie pop-ups hate this one simple trick.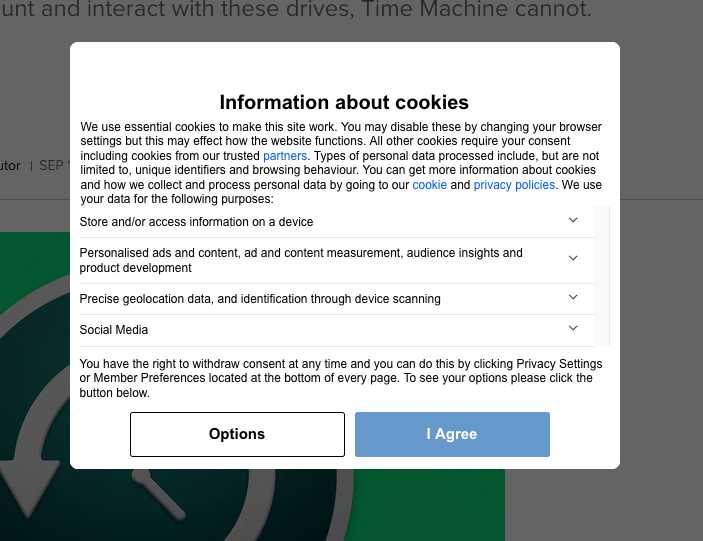 Cookie pop-ups are a pain and I don't use them on this blog. I do understand they are needed, but feel they defeat the point of the law and all the dark patterns some pop-up solutions employ to trick/tire you into agreeing to share your data are so boring.
But. There is a very simple shortcut, to avoid the pain of the pop-up. Modern browsers already have it installed, it's not even a plugin.
Just one click, gets you to the content, instead of the 5+ you normally need to only accept the "necessary cookies", avoiding the "legitimate interest" or "illegitimate interest" cookies via the pop-up.

Reader view mode, shows you just the content, none of the fluff (cookie banners, ads etc). For websites where you are only visiting to read and likely won't come back to, it's an extremely handy shortcut which avoids you agreeing to anything!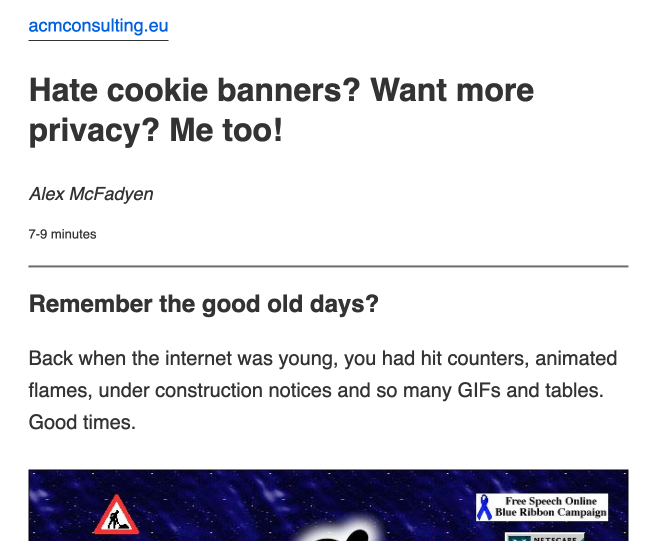 Happy Friday.