The best router you've never heard of
GL.iNet? Anyone? No, me neither. Until I was looking for a small footprint wifi router/extender, and I came across their little yellow box.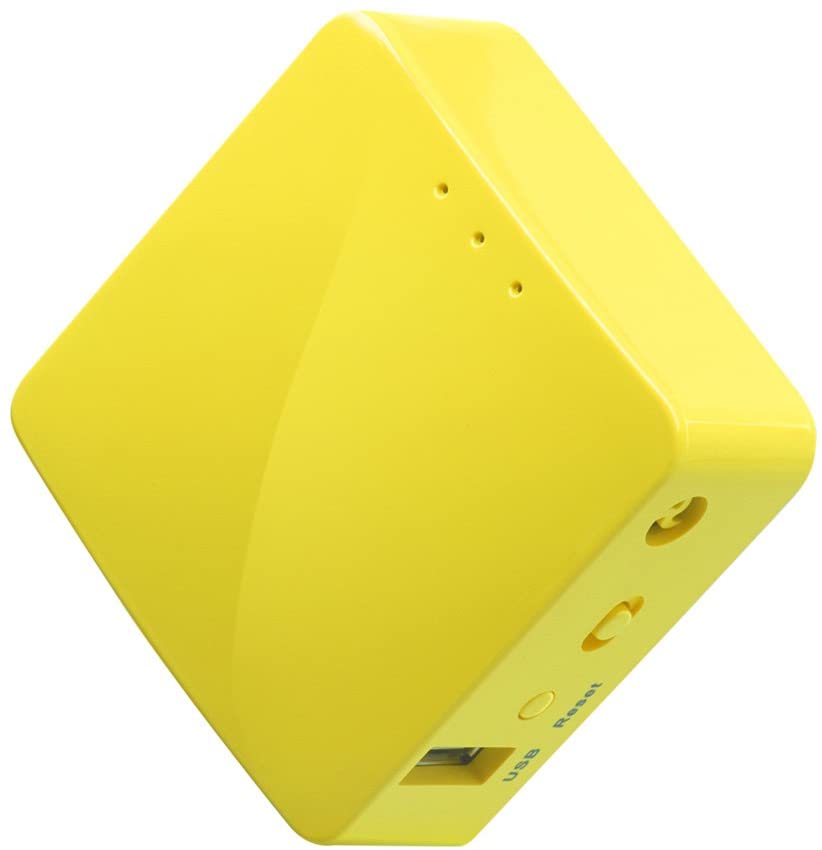 Obligatory Amazon (affiliate) link: https://amzn.to/3oJkgsA
GL.iNet say they are WiFi for Things. And, they just get so many things right with this little box, who's official title is : GL-MT300N-V2 (Mango) and is billed as "Wireless Mini Portable VPN Travel Router, Mobile Hotspot in Pocket, WiFi Repeater Bridge, Range Extender, OpenVPN Client, 300Mbps High Performance, 128MB RAM".  Quite the mouthful, so why do I like it so much?
✔️ Cheap - the router is £25
✔️ Open Source - its firmware is based on OpenWRT
✔️ User friendly - they put an easy-to-use layer on top of OpenWRT
✔️ Power user friendly - Its still OpenWRT under the hood (with access)
✔️ Powerful - more bars for longer than my much bigger brand name router
✔️ Featureful - VPN, TOR, QOS etc
So many clever little additions and quality of life tweaks, they just get it (or me?). For example, it has just one button, and one switch and a USB slot.
The button, a reset, but a smart one. Hold for 4 seconds, and it switches the router back into "router" mode, instead of WiFi extender or repeater modes, making it easy to get back into the router in cases where you make a mistake in setup. Of course, a 30 second hold is a factory reset.
The switch, as hardware toggle which is software configurable, to switch all traffic to use TOR or the VPN and back again. It's a small thing, but is such a nice, thoughtful and well executed solution.
The USB slot, can be used as a disk, to enable file hosting/sharing, or plug in a modem, and you have a portable hotspot!!
Because it's based on OpenWRT out of the box, you get 32 pages of plug-ins you can install. It supports USB tethering/modems, captive portals, guest networks (which I use for my IOT devices), file sharing (from the USB slot), custom firewall rules etc etc.
This is not a paid post. I was just moved to recommend a product which I've use and performed better than my (admittedly low) expectations and really outperforms all others of that type I've used.
I've not tried any of their more expensive/advanced product, but I'm very tempted to get another little yellow box for when I travel.