Easy Korean Fried Chickpeas / Chicken
Easy, simple and delicious sauce you can add to chicken or chickpeas for an amazing meal. This will become a staple in your house, I promise.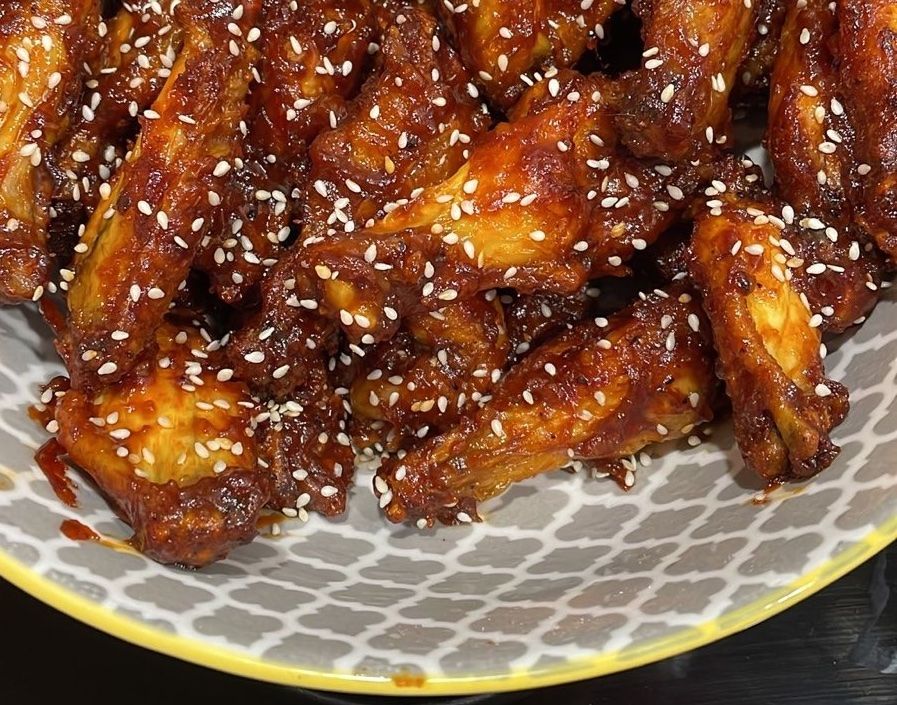 You are going to love this. Please try it.
The important bit is the sauce, and it's so simple that it feels like you found a deliciousness cheat code.
Sauce ingredients:
3 tbsp - Tomato Ketchup
1 tbsp - Soy Sauce
1 tbsp - Minced garlic
1 tbsp - Gochujang (the magic)
1 tbsp - Strawberry Jam (yep)
1 tbsp - Honey
Directions:
Measure it all out into a pan (except the honey)
Mix it up
Cook on medium heat till it bubbles / gets smelling nice (1-2 mins)
Add the honey
Mix again
Add your crispy chicken wings (hot) or crispy chickpeas or probably cardboard, it will still taste amazing!
Mix and coat in the sauce, more coating the better (2-3 mins)
(optional) Bake/Air fry coasted food for another 1-3 mins
(optional) sprinkle with sesame seeds
ENJOY!
So easy and so good. You can be more fancy, I expect you could use the sauce in all sorts of ways - but for me, it's so amazing this way, I've not tried anything else!
You can see the original recipe and more background on how it was developed in this YouTube video by Food52 or on their website (also linked).

https://food52.com/recipes/87478-crispy-yangnyeom-chickpeas-with-caramelized-honey-recipe-eric-kim